We will have also some shows and music at the Plantage Doklaan. The shows will take place at 21:00 in the main hall.
Live band, Saturday 15th of October, 17:00 
BAD KITTEN
Every litter has one… a warped hillbilly rock out with singing saw and guitar. Originals songs and rare 50's covers. Developed as a street show.
SHOWS
Performing since 2009 as an independent artist as aerialist, entertainer and model in multiple disciplines and various fields, such as circus and variety, festivals, galas and events, art projects and anything else, that needs a strong character and the vision that everything is possible!
Currently based in Rotterdam, The Netherlands but always looking forward to explore the borders of both space and creativity.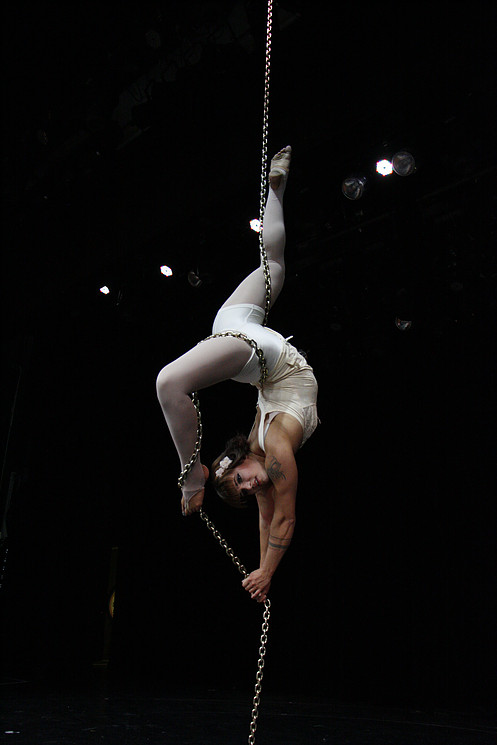 Photo Jara Reker
Elske, Aerial Silks
When I started aerial silk 2 years ago, I fell in love with it straight away and it has now become a full blown passion. Combining elements of dance, theater and acrobatics has given me the opportunity to express creativity in the air. When performing, I'm always searching for a unique way to tell the story of my characters.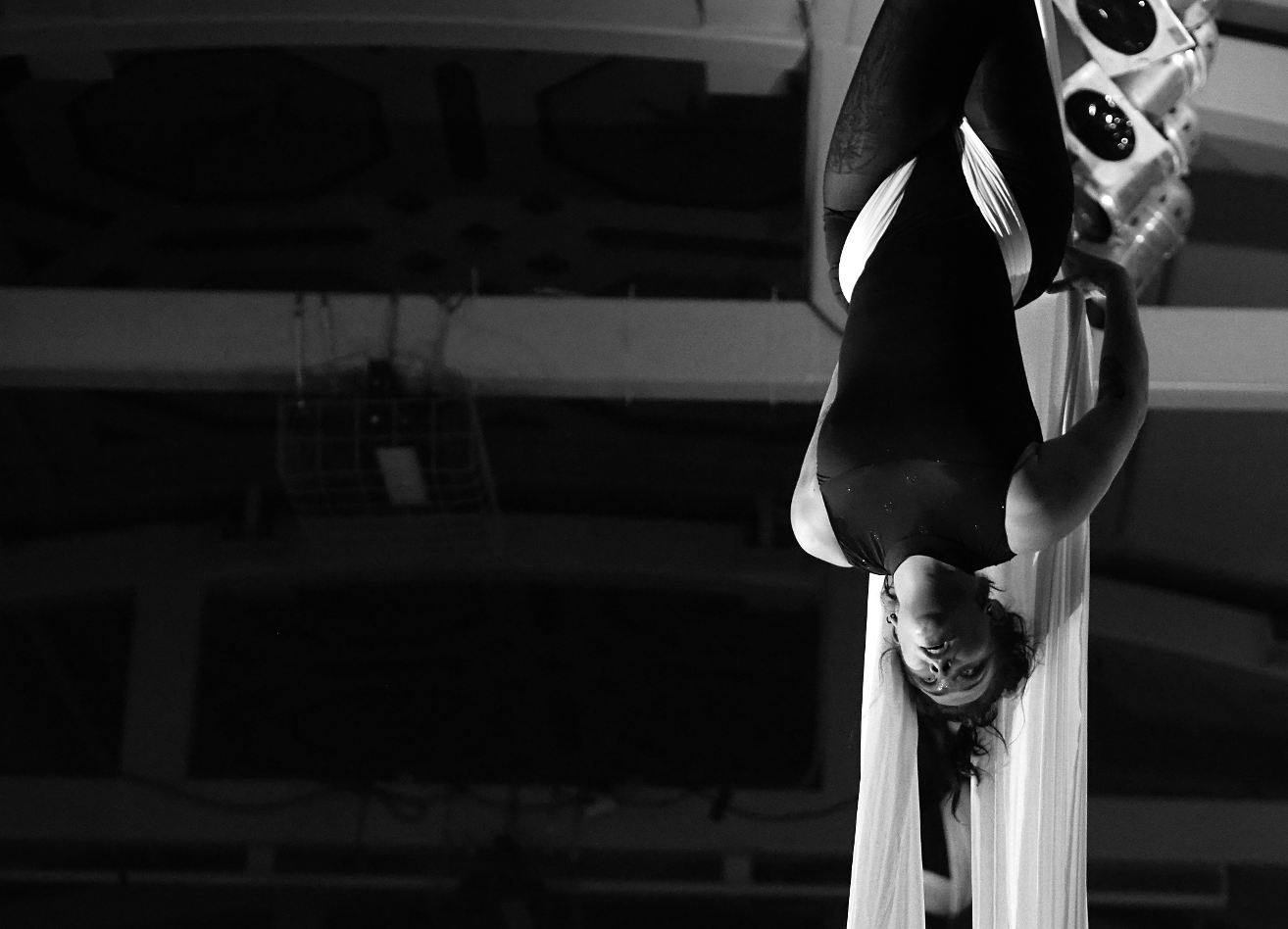 Photo Alexander van der Linden